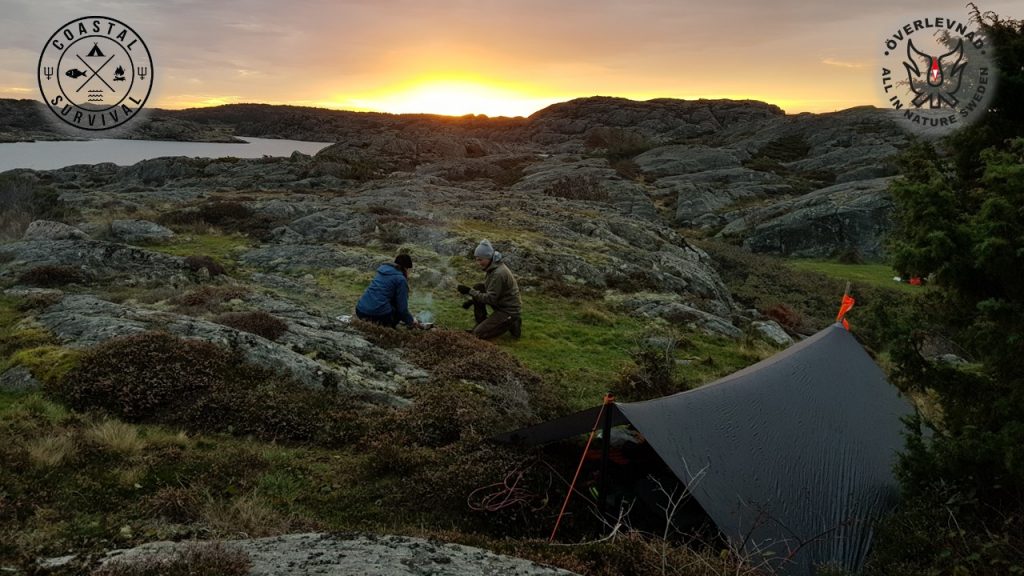 Complete Coastal Survivor SWEDEN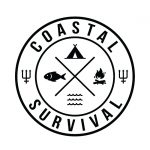 A cooporation with Fraser Christian and Coastal Survival School, conducted in English
What is it?
Complete Coastal Survivor SWEDEN is an advanced survival skills course over 3 days, this course allows you to really learn and understand what is required to survive on the coast with minimal kit and limited resourses in a "castaway" experience.
The courses covers in depth, a range of survival skills you would expect on a complete coastal survivor course. We will provide you with basic shelter tarps, a survival kit and rations of the other esssentials needed.
Once demonstrated and understood, the skills are practiced individual in pairs or as a group, with constant instuctor support available, and on hand though out the course.
The skills you experience on our complete coastal survival course
Understanding the survival kit
Understanding the coastal terrain, including tides.
Seeking and locating shelter.
Identifying dangers.
Fire for cooking and warmth.
Locating and purifying fresh water.
Finding wild foods.
Catching wild foods.
Preparing, cooking and preserving wild food.
Using wild plants for first aid/medicine.
Maintaining body temperature and hydration.
Survival mind set psychology and fittness.
Basic compass navigation.
Signalling for rescue.
What do you need?
Basic outdoor footwear and clothes suitable for the season and weather on your course
Waterproof and windproof jacket and trousers
Spare change of clothes
Warm hat and gloves
Sleeping bag and roll mat
Tarp (Basha)
Head torch
Water bottle with one litre of water
Personal first aid kit
Please feel free to bring a camera or method of recording your experience.
Date and time
2019  17 may kl 9:00 –  19 may kl 14:00
Sign up here (klick the link)
If the forms do not work with internet explorer, please use another browser
Location: The Island Tjörn 1hr north of Gothenburg, map will be sent to participants via mail later
Price: 3350:- (£285) per person
An administrative fee is payable upon registration of 500 SEK. In case of reimbursement, the rest of the sum is paid back to 14 days before the start of the course, after which half of the course fee is refunded
(if booked together with Complete Hunter Gatherer Sweden tot price 7930SEK (£704), that is 1200SEK off)
Equipment: Unsensitive clothes (there may be burning from fire) and good shoes that can handle rain. Rainwear, thermal shirt, gloves and hat. Sleepingbag, sleeping pad and a small tarp. Other details will be sent in mail before the course.
Prerequisites: No real, but a mental attitude to being outdoors for two days in strong wind and temperatures that can be below zero degrees celcius is a must. We'll go some miles too in rocky conditions, well if you've been training some.
Age: 16 years or older (for younger participants, the parents contacts us for a dialogue)
Insurance: You are responsible for accident insurance, participatie at your own risk!
Food: Report allergy, or lactose-free wishes (etc.)
Payment: Via Invoice sent to you by mail
Number of participants: max 12
Mor info: Mailed to course participants approximately four weeks before the course
Coast Master award: Read how to achieve this award at LINK